SONY :: AIBO :: New Colours
To celebrate the second anniversary of the launch of the 1st generation AIBO ERS-110 on May 11th 1999, we have limited edition colours for ERS-210.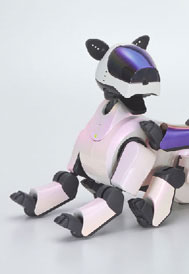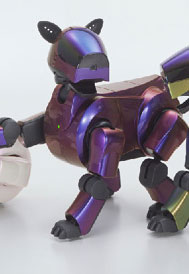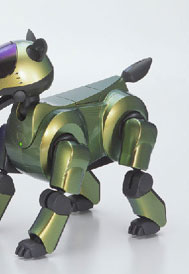 They will be available in a choice of three metallic iridescent colours that change like a rainbow when you view them in different lights.
The visor has the same effect. These new AIBOs really look like gems!
The anniversary models will only be available for a limited period while stocks last.
[to order...]