Nagoya robot developer to release 'Hello Kitty' robot
Monday July 12, 5:12 PM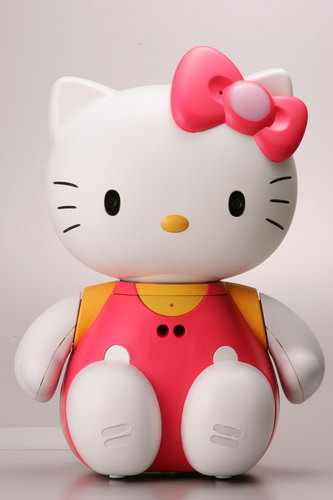 Robot developer Business Design Laboratory Co. on Monday unveiled a 'Hello Kitty' robot to commemorate the 30th anniversary of the popular feline character developed by Sanrio Co.
Business Design, based in Nagoya, will release the robot on Hello Kitty's birthday on Nov. 1 at an expected price of just over 400,000 yen. It hopes to sell 2,000 'Hello Kitty' robots this year by accepting orders through the Internet and other marketing routes.
The robot, which is 52 centimeters tall and weighs 6 kilograms, can recognize up to 10 human faces through a built-in camera, the company said.
[...]