Ananova - Dino-robot promises mobile assistance
Sanyo have unveiled a dinosaur-shaped robot home-help.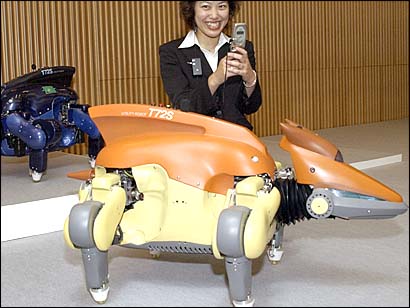 Banryu can be controlled remotely using a mobile phone.
It possesses infra-red, sonic, temperature and odour sensors to detect problems when the owners are away.
It can also move at speeds of up to 15 metres a minute.
The robot has been co-developed by Sanyo and specialist firn Tmsuk.
They plan to begin selling it in Japan by the end of next year.