Digital Chosunilbo (English Edition) : Daily News in English About Korea: Local Venture Company Develops What's Called Home Robot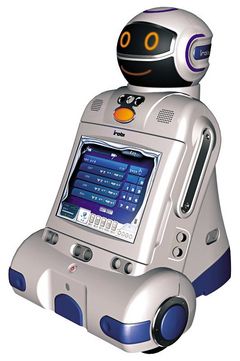 Advances in technology are now seeking to add to the safety of life at home. A local venture company has developed the so-called home robot designed to keep house while no one's home. The robot named 'iRobi' according to its maker, Yujin Robotics has a built-in sensor which enables it to move freely. It can also detect entries and gas leakage.
The latest development can also speak, sing, take photos and be used as an educational tool for children. 'iRobi' is expected to make its debut in local markets in April with a price tag of W4 million (US$3,000).
[...]